BENTMAN & GELLER, Certified Public Accountants, P.A. was founded in 1995 on the premise of providing the highest quality professional services and personal financial advice to our clients. We strive to be your business advisors, helping you achieve your goals and not just simply reporting on your numbers.
Our professionals have over 35+ years of experience in accounting, tax, and consulting services and we are recognized by the surety bonding and banking community as having an exceptional understanding of the construction industry. The firms unique understanding, has enabled many of our construction clients to obtain, maintain and increase there bonding capacity. The firm is committed to providing the highest quality services to our clients which can be exemplified by its successful participation in peer review as administered by the American Institute of Certified Public Accountants (AICPA) under its quality review program.
Our services are comprehensive, quality driven, and are tailored to your company's individual needs and requirements. We have diversified knowledge and expertise in the following industries:
Construction

Retailing

Distribution Centers

Restaurants

Legal, Medical & Other Professional Services

Condominium Associations

Real Estate

Other Small Businesses
We are members of many professional associations including:
American Institute of Certified Public Accountants

Florida Institue of Certified Public Accountants

New York State Society of Certified Public Accountants

Construction Association of South Florida

Florida Surety Association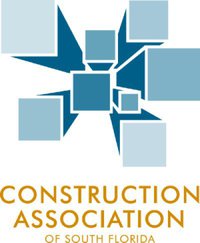 Visit the Services area of our site to see a description of the wide variety of accounting, advisory, and tax services we can perform to help your company achieve its financial goals.
Visit the Contact Us page for information regarding how to reach us via telephone, fax, e-mail or mail.